Director: Narelle Yeo
Producer: Jeanell Carrigan
Psyche is an opera composed by Meta Overman in 1955, that received only a single season in that year, until its revival & re-orchestration at the Sydney Conservatorium of Music by Jeanell Carrigan. It is a retelling of the Greek myth of Cupid and Psyche, framed allegorically in three acts, unusually with two singers, two dancers, and two instrumentalists playing the major roles.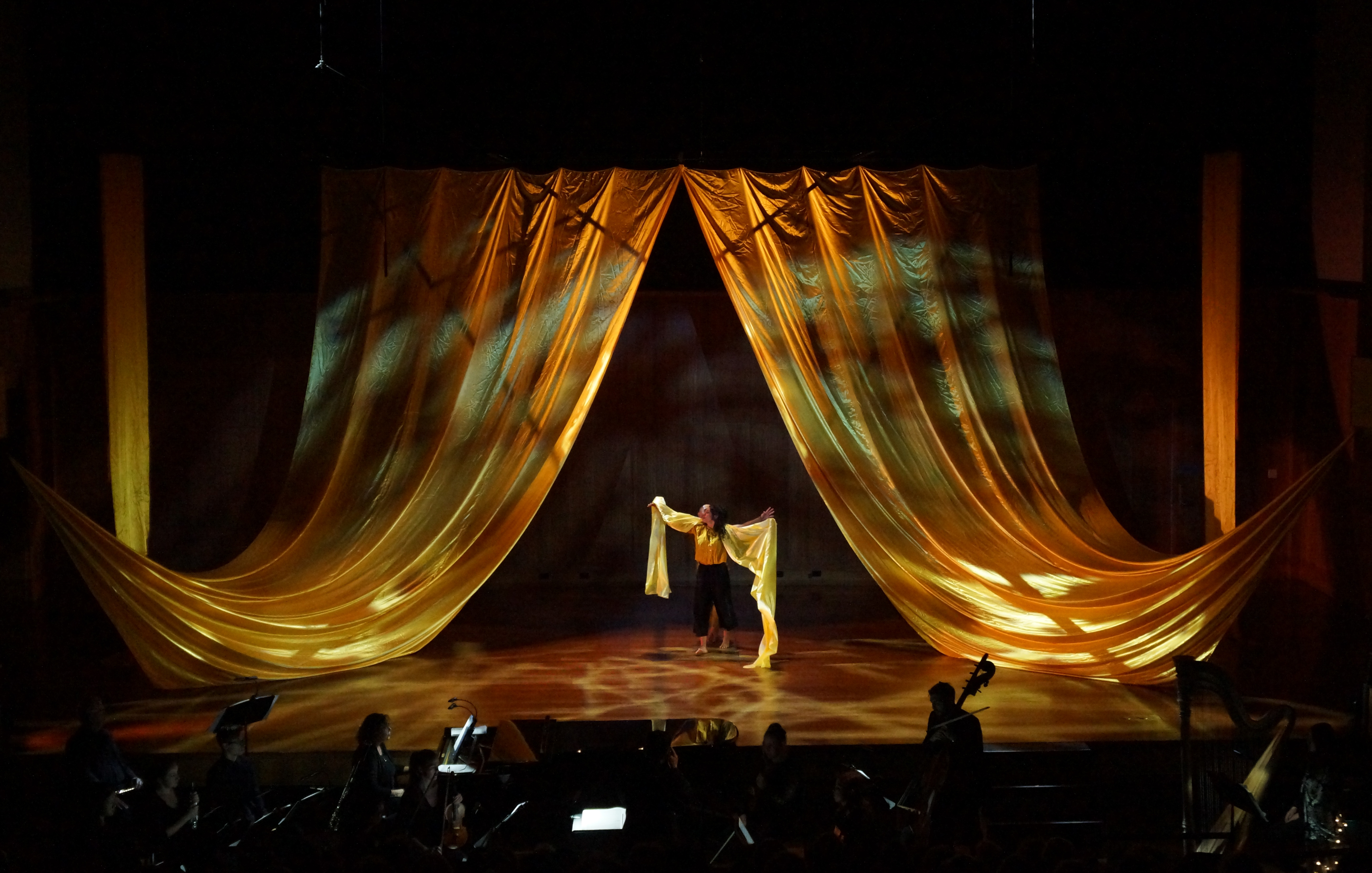 Psyche dancing with her wings.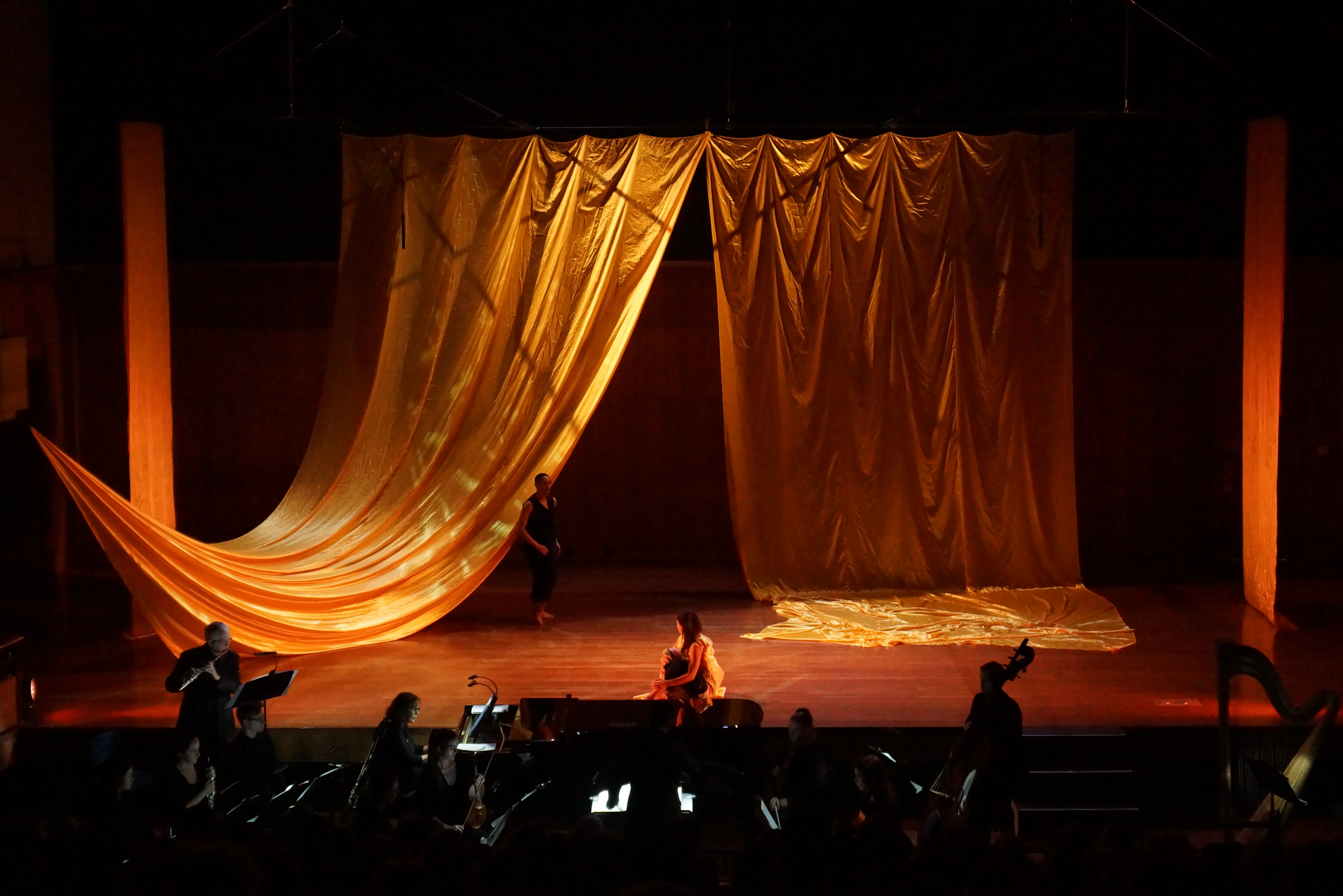 The evil Satyr creeps into the garden.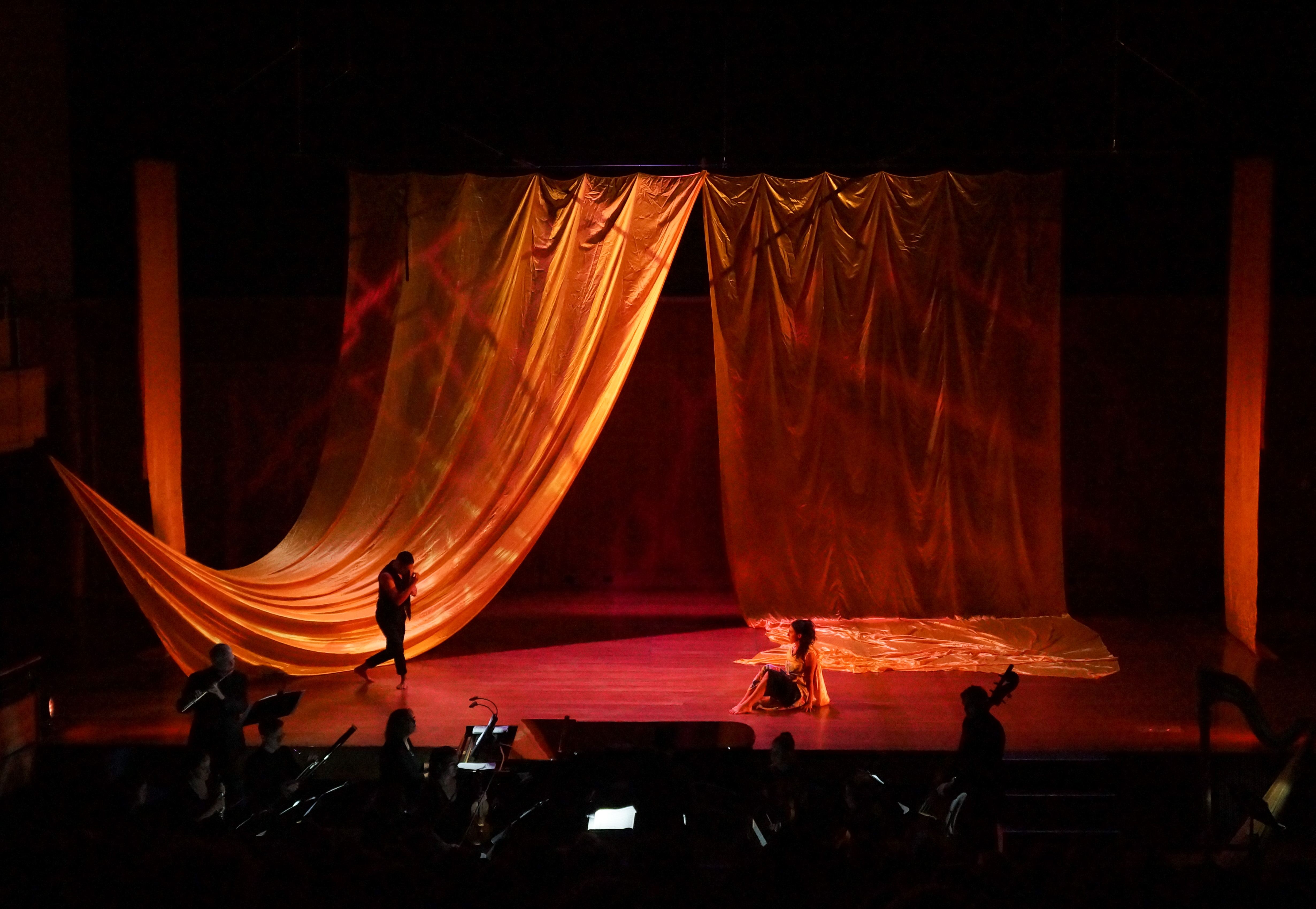 The Satyr slowly seduces a wary Psyche, before accosting her.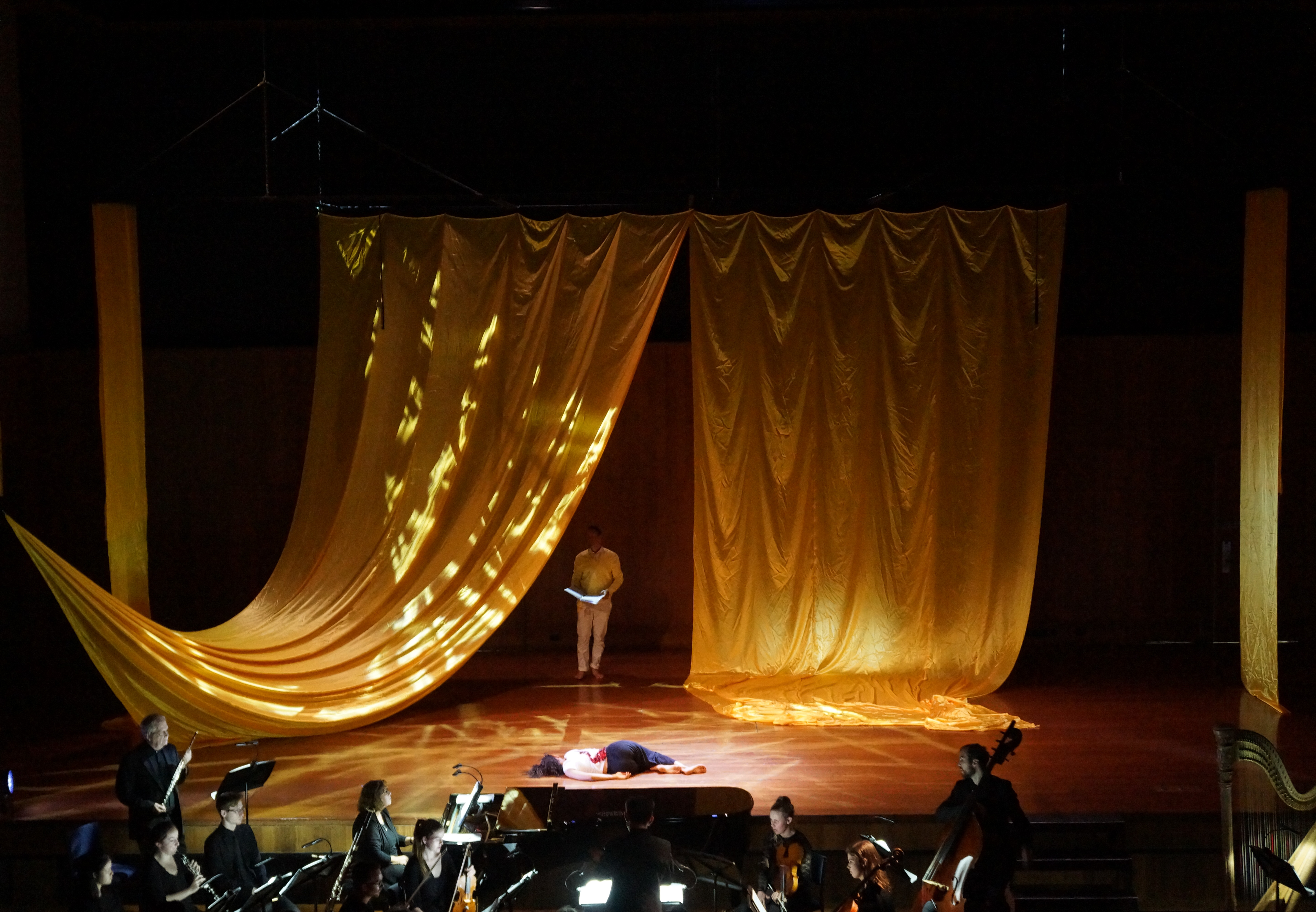 Eros, Psyche's husband, finds her collapsed after the Satyr has torn off her wings.
The four main scenes are far-removed from the real world, and have a dream-like quality of existing isolated in a world of their own. A soft global illumination in a characterless white was used to emphasise this feeling. Unnatural tones of orange and magenta bled into the scenes as the Satyr, emblem of chaos, seduced Psyche away from the safe and simple garden. Sharp, jagged shapes laid over the billowing golden curtains of the set as the garden deteriorated into a cavorting dance of sin. Extended, multi-minute-fade cues shadowed the slow seduction, before bright red and white snap up when the fall is complete.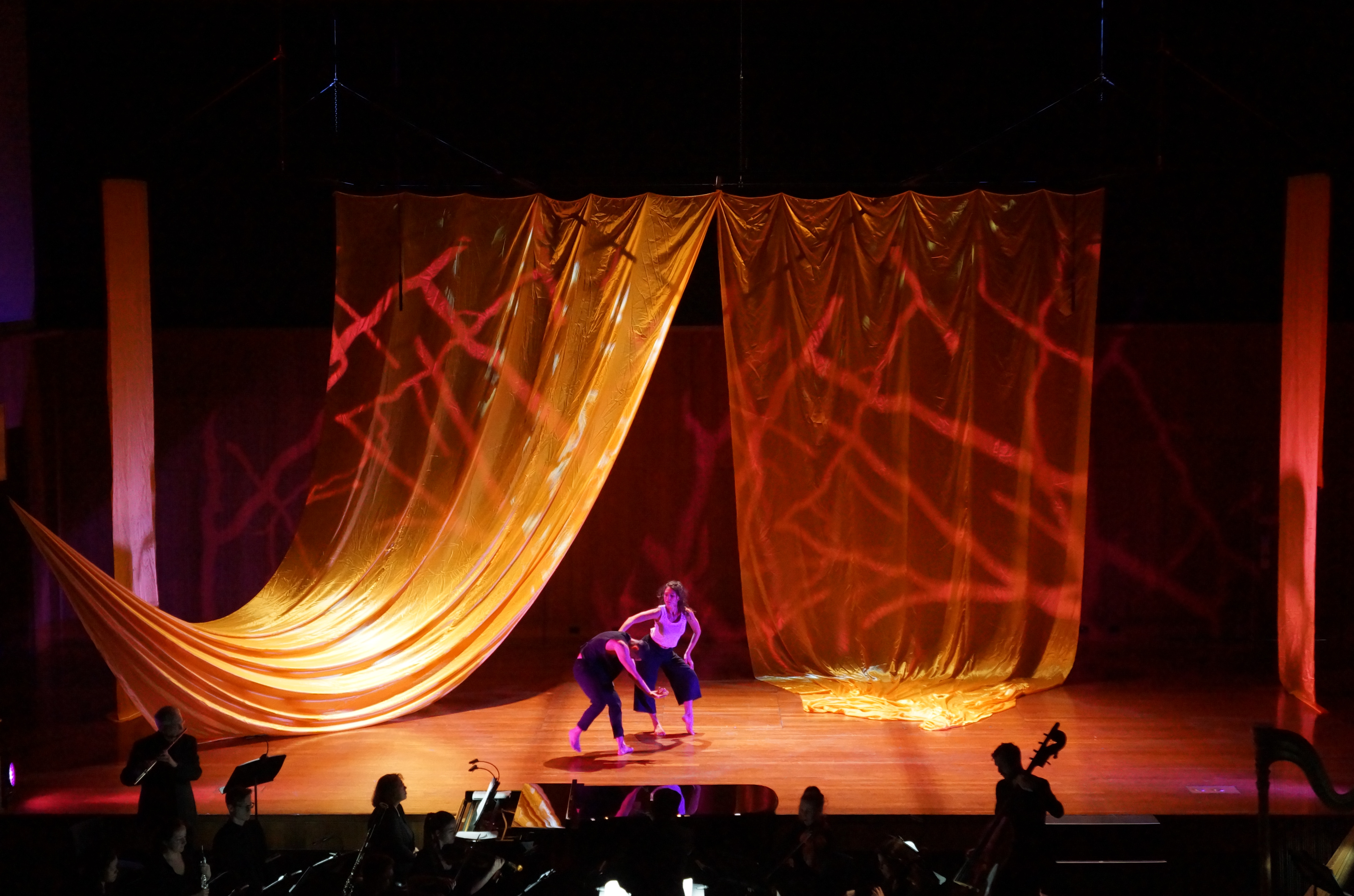 Wingless, and disconnected from the pure garden of Eros, Psyche gives in to temptation and dances with the Satyr.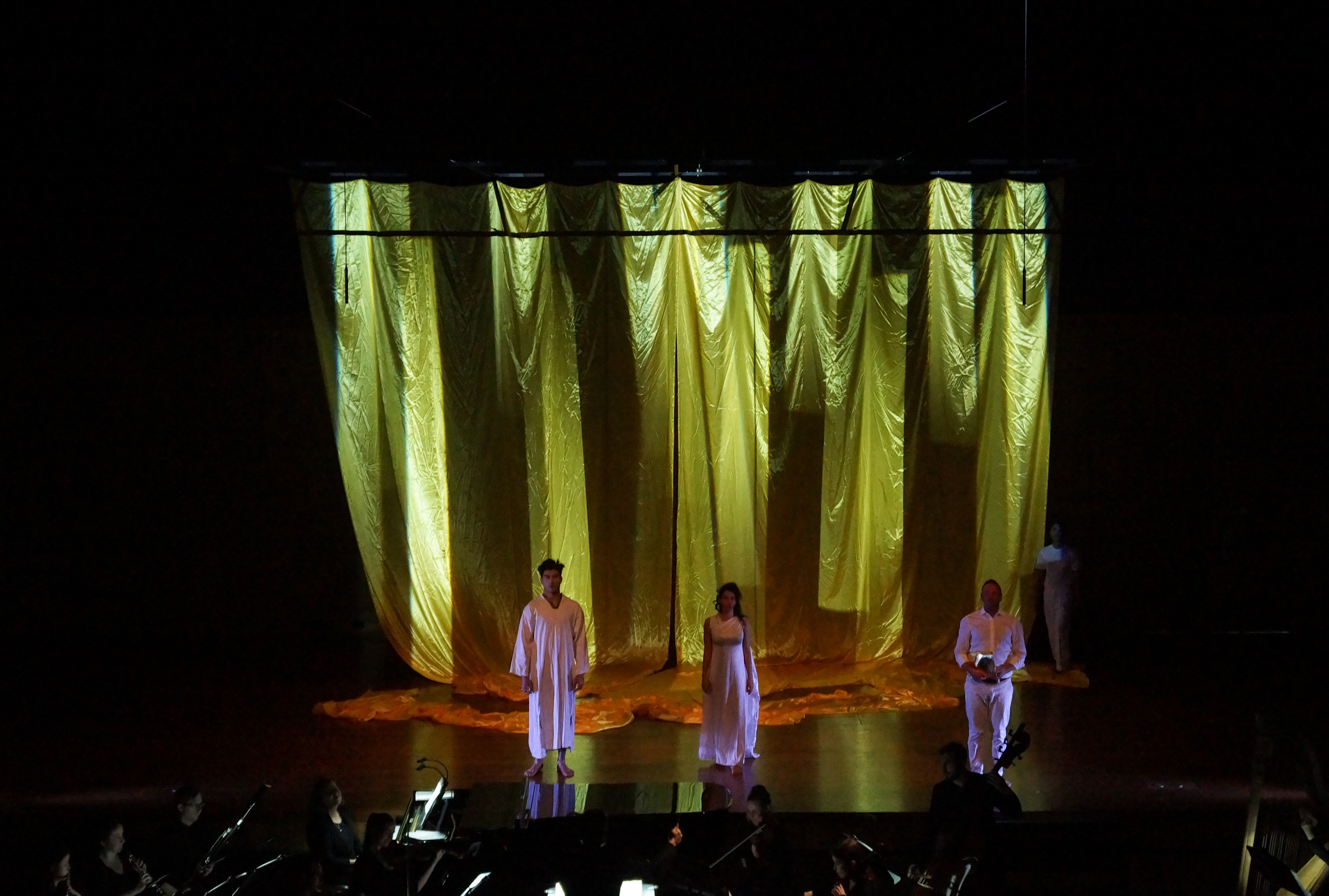 After venturing through hell in penance, and being killed by her jealous sister Emeralda, Psyche reunites with her husband in the afterlife, forgiven, and the curtain of light rises into the darkness.